Betting on the Los Angeles Wildcats
*The LA Wildcats are no longer an active team in the XFL, and were not a part of the league's list of franchises for its 2023 return. This Los Angeles Wildcats betting guide has been archived here for reference.  
XFL Football is back and better than ever. If you're looking to place a wager on the Los Angeles Wildcats or any other XFL games, then you've come to the right place. The Wildcats fans are salivating at the opportunity to win big by betting on their favorite XFL team.
The Los Angeles area has a storied history with professional football.  The Rams and Raiders left LA in the 90s.  Now the Chargers call Los Angeles home, and the Rams moved back in 2016.  In 2020, the XFL descends upon the City of Angels as the LA Wildcats scratch and claw their way into the region and begin to establish dominance.
Take a look at our extensive Los Angeles Wildcats betting guide before venturing to your favorite sportsbook to wager on the new XFL.  We've got you covered for all your XFL 2020 questions and answers, and our information is updated frequently. We've got everything you'll need to pounce upon all the Wildcats betting action.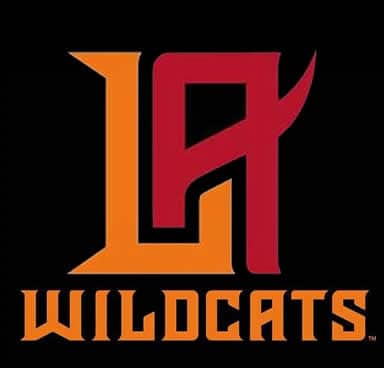 Top Rated Online Sportsbooks For Betting On The Wildcats
Bovada Sportsbook
When betting on XFL action, the first online sportsbook on your radar should be Bovada. It's the most trusted sportsbook on the Internet, with millions of US members wagering every day.
Sign up now, and Bovada will give you up to $250 in bonus free plays to get your betting off on the right cleat. And in between games, you can try out the site's casino slots and table games, its poker room, and its international racebook.
If you want to bet on the XFL's Wildcats, Bovada is the ultimate wild card!
Los Angeles Wildcats Betting Odds & Team Info
Name:
LA Wildcats
City:
Los Angeles, CA.
Head Coach and GM:
Winston Moss
Venue:
Dignity Health Sports Park
Capacity:
27,000
Team Colors:
Black, Red, and Light Orange
2020 LA Wildcats Schedule
Week 1: @ Houston Roughnecks
Week 2: Dallas Renegades
Week 3: DC Defenders
Week 4: @ New York Guardians
Week 5: Tampa Bay Vipers
Week 6: @ Seattle Dragons
Week 7: @ St. Louis BattleHawks
Week 8: Houston Roughnecks
Week 9: Seattle Dragons
Week 10: @ Dallas Renegades
2020 XFL Playoffs Schedule
Eastern Conference Playoffs: Saturday, April 18 at 3 PM
XFL Championship Game: Sunday, April 26 at 3 PM
LA Wildcats Personnel
Head Coach and General Manager: Winston Moss
After a stellar college football career at the University of Miami, Winston Moss played linebacker in the NFL for eleven years.  Following retirement, he began coaching for a string of different NFL teams as a defensive quality control specialist.
In 2005 he joined the coaching staff of the Green Bay Packers as a linebackers coach.  In 2006 he added assistant head coach to his duties and remained in that role until 2018.  Moss won a Lombardi Trophy with Green Bay in 2011 when the Packers defeated the Pittsburgh Steelers in Super Bowl 45.
The 2020 season will be Winston's first head coaching job alongside numerous other XFL coaches.
LA Wildcats Notable Players
XFL Salaries
The salaries for the Los Angeles Wildcats will be the exact same structure as all other teams in the XFL. While the average player salary is $55,000, that pay will be augmented by two weekly bonuses.  One weekly bonus will be based on roster availability.  Basically, if you are on a roster and not injured, you'll get the bonus.  Another bonus will be awarded to the winning team each week.  Players on the winning side will receive a pot of money that will be split amongst the team evenly.  That'll certainly keep the competition intense as there is hard money to be won.  Highly productive skill players will have the chance to earn a salary that is much higher than the average based on incentives and performance escalators.  The maximum salary that a head coach can earn per season is $500,000.