Betting on the Arlington Renegades
Don't look now, but the 2023 XFL season is upon us, and the Arlington Renegades are ready to trample the competition. XFL betting lines are appearing at our recommended sportsbooks, and fans are lining up to place a wager. Will you be aligned with the Renegades when their reign begins anew?
Coach Bob Stoops and company are gearing up for the 2023 XFL season, and they've got a championship on their mind. The city of Arlington is no stranger to professional football. The nearby Dallas Cowboys have called the area home since 1960. Football fans in the Dallas/Fort Worth region have an extra reason to cheer now that XFL Football has extended the season through the spring and brought the Renegades to town.
If you're interested in betting on the Arlington Renegades, placing a wager on XFL games has never been easier.  Read through our comprehensive guide for a breakdown of everything you'll need to know before placing a bet on the Renegades in 2023.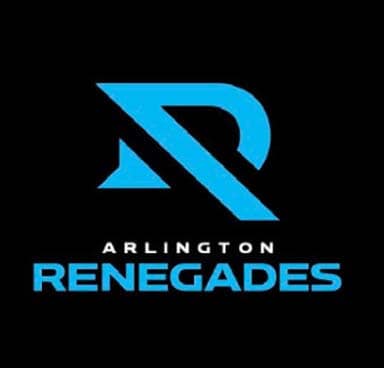 Top Rated Online Sportsbooks For Betting On The Renegades
Bovada Sportsbook
If you want to bet on the XFL at the best sportsbook in America, Bovada is the most popular, robust betting site out there, and they have daily odds on the US' newest sporting craze.
If you sign up at Bovada today, you can pad your bankroll with up to $250 in free play bonus bonuses and make your wallet as X-treme as the football on the field.
For a safe, trustworthy sports wagering experience, Bovada is our #1 pick. But when you join, you'll also get a full casino, poker room, and racebook, too. Bovada is truly a gambler's one stop shop!
Arlington Renegades Betting Odds & Team Info
Team:
Renegades
City:
Arlington, TX.
Arlington Renegades Head Coach and GM:
Bob Stoops
Arlington Renegades Home Stadium:
Choctaw Stadium
Capacity:
48,114
Team Colors:
Black, Light Blue, and Red
2023 Arlington Renegades Schedule
Week 1: Vipers - February 18
Week 2: @ Roughnecks - February 26
Week 3: Guardians - March 5
Week 4: @ Battlehawks - March 12
Week 5: @ Brahmas - March 19
Week 6: Brahmas - March 26
Week 7: Sea Dragons - March 31
Week 8: @ Guardians - April 8
Week 9: @ Defenders - April 16
Week 10: Roughnecks - April 23
Post Season
South Division Championship: April 29
XFL Championship Game: May 13
Arlington Renegades Scores
Arlington Renegades Coaching Staff
Head Coach and GM: Bob Stoops
Bob Stoops began his collegiate coaching career with stops at Iowa, Kent State, and Florida before becoming the head coach of the University of Oklahoma Sooners in 1999.  Stoops coached the Sooners to a national championship in just his second year with the team. He continued to have a high level of success at Oklahoma until June 2017, when he retired from his position as head coach.
In February 2019, Coach Stoops decided to throw his hat into the XFL ring and have a go at coaching professional football for the very first time.  Stoops brings his unique brand of defensive football to his XFL coaching staff, where he intends to dominate the landscape for years to come.
2023 Arlington Renegades Roster
Arlington Renegades Salary Structure
The XFL salary structure. It's a mystery wrapped inside an enigma. The origin of the universe, the meaning of life, and XFL salaries.  These three questions have dogged humankind for generations.  We can't help with the first two riddles, but here is what we know so far regarding XFL pay.
The average salary of an XFL player for the 2020 season was $55,000.  Players will also be awarded weekly bonuses based on roster availability and whether they won their game.  Quarterbacks and other high-performing skill-position players will have the chance to heighten their rate of pay.
Head coaches in the XFL have a maximum annual salary of $500,000.
The Renegades play their home games in Choctaw Stadium located in Arlington, Texas. It is the former home of the Texas Rangers of Major League Baseball.
Tickets for Arlington Renegades games can be purchased through Ticketmaster with prices starting at $25.
The Renegades hailed from Dallas during the 2020 XFL season but actually played in Arlington, which is 40 miles away from Dallas.
The Renegades' starting quarterback in 2023 is Luis Perez.