Betting on the St. Louis BattleHawks
The new XFL football league has come to the St. Louis area in the form of the St. Louis BattleHawks, and with it, pro football betting once again has a place in the region. Football bettors are lining up to wager on their favorite XFL teams and are puffing out their chests for the kickoff of the 2023 XFL season.
St. Louis was the home of the NFL's Rams until they returned to Los Angeles in 2015. Now, the BattleHawks have landed in St. Louis to build a nest, develop a perennial XFL powerhouse, and ruffle the feathers of the NFL.
The best online betting sites are geared up for the season, and XFL online betting has never been easier. Read through our robust betting guide for all the information you need to wager on the BattleHawks and the new XFL.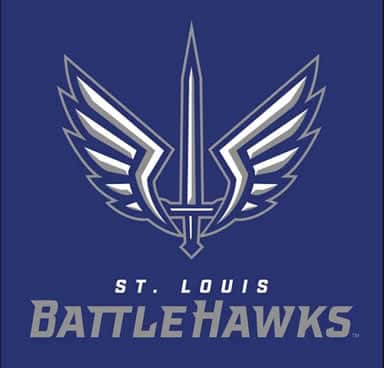 Top Rated Online Sportsbooks For Betting On The Battlehawks
Bovada Sportsbook
Bovada is America's #1 choice for XFL odds and lines. Players 18 and up are accepted, and the site also features a host of casino, horse racing, and poker room action for gamblers of all kinds.
When you join Bovada, you can get an exclusive $250 Sportsbook Bonus to boost your bankroll, letting you wager on more XFL action every weekend.
Trust is the name of the game at online sportsbooks, and Bovada has a decade-long pedigree you can count on. So what are you waiting for? Hike the ball!
St. Louis BattleHawks Betting Odds & Team Info
The BattleHawks are ready to shred the competition for the XFL 2023 season, and oddsmakers are lining up to provide attractive lines for St. Louis bettors. We have all the latest odds for the St. Louis BattleHawks below, but be sure to keep checking back for new and up-to-date XFL weekly lines.
Name:
BattleHawks
City:
St. Louis, MO
Venue:
The Dome at America's Center
Capacity:
62,277
Team Colors:
Navy, Blue, and Gray
Head Coach and GM:
Anthony Becht
St. Louis BattleHawks Schedule 2023
Week 1: @ Brahmas - February 19
Week 2: @ Sea Dragons - February 23
Week 3: @ Defenders - March 5
Week 4: Renegades - March 12
Week 5: Defenders - March 18
Week 6: @ Vipers - March 25
Week 7: @ Roughnecks - April 1
Week 8: Vipers - April 8
Week 9: Sea Dragons - April 16
Week 10: Guardians - April 22
Post Season
North Division Championship: April 30
XFL Championship Game: May 13
St. Louis BattleHawks Scores
St. Louis BattleHawks Coaches
Head Coach/GM: Anthony Becht
Head Coach Anthony Becht is a former first-round draft pick of the NFL's New York Jets, playing tight end in the league from 2000 to 2011. Becht began his coaching career in 2019 in the now-defunct Alliance of American Football (AAF), and has now set his sights on bringing the St. Louis BattleHawks an XFL Title.
St. Louis BattleHawks Roster 2023
STL Battlehawks Salary Structure
The St. Louis BattleHawks salary structure will be the same as all other XFL teams.  Based on what we've heard so far, the average salary for an XFL player will be $55,000 or so.  Weekly roster bonuses will be awarded based on player availability, and a winner's share bonus will be given to the team that is victorious in each game.
Quarterbacks and other skill position players that produce at a high level will have a chance to earn a salary that is considerably higher than the league average. These increases in pay will be based mainly on incentives being met, as is the case for the XFL football coaching staff salary, which tops out at $500,000 annually.
St. Louis Battlehawks FAQs