BetUS Review – Why You Should Place Your XFL Bets With BetUS Sportsbook
If you are on the hunt for a safe and legitimate online sportsbook that delivers weekly XFL betting lines, BetUS is a site that readers should strongly consider joining. This 2023 BetUS Review serves as a walkthrough of all the features that make them a superior XFL betting site. BetUS.com.pa has been around since 1994 but was not on our radar until the 2020 XFL season because they were among the first to produce odds for the returning pro football league.
BetUS Sign Up Bonus:
125% Deposit Match Up To $3,250 (100% Sportsbook/25% Casino)
After being a member of theirs since that time, we can verify that they are one of the best venues featured in our list of XFL sportsbook sites reviews.
Please keep reading to learn more about why you should consider joining BetUS and taking advantage of their XFL betting lines for each game, championship futures, and prop bets.
Betting Lines For All XFL Games For The Regular Season, Playoffs, And Championship
Meets Or Exceeds Current Online Security Standards
Allows For Members To Join At The Age Of 18
Generous Bonus Cash Offers For New And Existing Members
Operates From Within Costa Rica – A Regulated Offshore Gambling District
Excellent Customer Service Coverage
Large Banking Portfolio With Cryptocurrency Deposit And Withdrawal Options
Accepts Members Across The Entire USA
Slow US Dollar Withdrawals
Layout And Design Could Use Some Improvement
BetUS Bonus Offers And Promo Codes
125% Sign-Up Bonus – Up To $3,250 ($2,500 Sportsbook/$625 Casino) – 10X Rollover Sports, 30X RolloverCasino - BetUS Promo Code: JOIN125
200% Crypto Bonus – Up To $3,750 ($2,500 Sportsbook/$1,125 Casino) – 15X Rollover Sports, 30X Rollover Casino - BetUS Bonus Code: JOIN200
100% First Crypto Deposit Bonus – Up To $2,500 – 10X Rollover - BetUS Promo Code: SU100CRYPT
300% Referral Bonus – Up To $6,000 On Three Deposits ($3,000 Sportsbook/$3,000 Casino) – 3X Rollover Sports, 30X Rollover Casino
20% Cash Bonus – Up To $500 – 6X Rollover - BetUS Bonus Code: 20CASH
The BetUS Loyalty Program
Every bet made in the BetUS sportsbook on XFL odds (or any other sport) earns points that can be used for perks. Enrollment in the loyalty program is automatic upon creating a BetUS account. As points are accumulated, members climb up the six available tiers.
Escalating to the highest loyalty tier grants players the most free payouts, free tournament entries, more free plays, higher deposit bonuses, and an exclusive toll-free customer service number for VIPs.
What Is Rollover?
The conditions of sportsbook bonus offers at most sites entail rollover terms, which is the number of times the bonus cash must be wagered. The rollover requirements must be completed before a withdrawal can be requested using bonus cash.
There are also deadlines for the playthrough to be completed. If the BetUS rollover rules are not met before the deadline, all bonus cash and winnings attained will be forfeited.
Is BetUS Legal?
Yes. BetUS.com.pa is an offshore sportsbook that operates from within the regulated gaming district of Costa Rica and is licensed out of Mwali, a part of the Comoros Union of Islands. Due to their international status and gaming license, BetUS can lawfully accept sign-ups that are located inside the USA and allow them to bet on XFL odds without gamblers getting into any trouble.
Federal and state laws cannot govern overseas sportsbooks like BetUS and do not prohibit American gamblers from betting on XFL teams online using their services. We've yet to hear of any arrests being made for betting on the XFL at BetUS or any other offshore sportsbook that we recommend.
BetUS App: Does BetUS Have An App For Mobile XFL Betting?
Yes, and their XFL betting app doesn't require a download like domestic options do. All that is required to access the BetUS mobile app is a web browser (ex., Opera, Safari, Chrome) and an active internet connection. All XFL bet types, promos, and other features can be pulled up in the mobile version.
Any iPad, iPhone, or Android smartphone or tablet that was made in the last few years and/or still receives operating system updates is suitable for mobile access to BetUS. Whether you're at home, at the game, or on the road, XFL betting can occur on your mobile device with BetUS.
XFL betting continues after the kickoff of each game at BetUS. XFL betting lines remain open and available for wagering as the game progresses into the fourth quarter, with action offered on the moneyline odds, point spread, and the over/under.
Live, in-game XFL betting at BetUS is the perfect solution for gamblers that didn't have time to place a bet before a given contest started. These in-game odds on XFL matchups also allow members to get the feel of a contest or ensure a player's availability prior to placing a wager.
To access in-game betting on XFL matchups, just click on the live button at the top of the menu on the left while inside the BetUS sportsbook.
The betting odds offered for the XFL at BetUS are the same or similar to what you'd find at any of our other top online sportsbook sites. Options include lines for all games, point spreads, moneyline odds to win, over/under betting, XFL futures, and prop bets.
There is no general declared maximum bet that you can place on XFL odds at BetUS. Each XFL betting line is subject to its own maximum wager. For instance, betting on the 2023 XFL Championship Game line featured a maximum wager of $100.
For abnormally large wagers, BetUS does reserve the right to refuse any bet placed within their sportsbook.
BetUS Deposit Methods
XFL betting at BetUS requires funds to be deposited into your account. Funding can be completed using a variety of banking options that are listed below. We've also included the BetUS minimum deposit requirements for each method. While all of the below deposit options are tried and true, we suggest exploring cryptocurrency's benefits due to their fast transaction times, lack of any fees attached, and more significant bonus cash offers.
Bitcoin - $10 min, $50,000 max, No Fees
Litecoin - $10 min, $50,000 max, No Fees
Ethereum - $10 min, $50,000 max, No Fees
Bitcoin Cash - $10 min, $50,000 max, No Fees
Visa - $50 min, $1,999 man, Fees: 7.5%
MasterCard - $50 min, $1,999 man, Fees: 7.5%
American Express - $50 min, $1,999 man, Fees: 7.5%
3rd Party Money Transfers - $100 min, $499 max, Fees: 7.5%
How Does BetUS Payout?
Bitcoin - $50 min, $5,000 max, No Fees, 24-hour turnaround time
Litecoin - $50 min, $5,000 max, No Fees, 24-hour turnaround time
Ethereum - $50 min, $5,000 max, No Fees, 24-hour turnaround time
Bitcoin Cash - $50 min, $5,000 max, No Fees, 24-hour turnaround time
Bank Wire Transfers - $50 min, $3,000 max, Fees: $45 or 8%, 3–5-day turnaround time
How To Withdraw Money From BetUS.com.pa?
When you are ready to request a BetUS withdrawal, click on the My Account button at the top of any page inside their sportsbook or gambling site. In the menu on the left side of the screen, under the My Wallet section, click on the Request Payout button.
From there, members can select the payout method of choice and the amount, enter their wallet address if applicable, and click submit. BetUS members can also call their toll-free number to work with a representative to complete their withdrawal.
What's Actually In The BetUS Terms & Conditions?
The membership terms with BetUS are like any other legal XFL betting site in that they are incredibly wordy and would require at least an hour to digest. Below, we've highlighted the finer points for your convenience.
BetUS does not accept members from Costa Rica, Curacao, Netherlands, Panama, Germany, France, Philippines, UK, Belgium, Ukraine
BetUS requires a minimum age of 18 to join
It is the responsibility of BetUS members to find out about and obey their local gambling laws
Minimum deposits are set at $50
BetUS will not share member information with outside parties
How To Sign Up For An Account At BetUS
Click the red "join" button at the top right of any screen at BetUS Sportsbook.
Enter the requested account information and create a secure BetUS login
Verify your account via your smartphone
Submit your first deposit using any banking method they accept
Click on the sportsbook tab on the top left and place a real money bet on any major game or contest occurring around the world
When returning to the site, just enter your credentials on the BetUS login page and place another wager if your account contains funds
Other Types Of Gambling Offered
Sports Betting
Their online sportsbook features odds from most major college and pro athletics that are happening worldwide. Also included are entertainment odds for betting on anything that comes on TV, political betting lines for election outcomes, and the British Royal Family.
Real Money Slots
The slot machine games offered at BetUS number in the dozens and feature some of the same software used at domestic casinos. Play the slots from anywhere with a web connection using the same account created for sports betting.
Table Games
Blackjack, roulette, craps, and baccarat are just a few of the real money table games that BetUS offer. There is also an impressive selection of live dealer blackjack and other games that allow users to connect to human dealers via a video feed.
Racebook
If you like to bet on horses, be it on thoroughbreds or harness racing, it can be done at BetUS using the same account created for betting on sports. Domestic and international races are available for betting at all hours of the day.
The Layout And Design Of BetUS
Getting around from place to place at BetUS is no trouble, but the web design could be better. We're pretty comfortable navigating online sports betting sites, but to a new gambler, BetUS could cause some difficulty in finding lines and odds.
BetUS employs side and overhead menus much like their competition. Once arriving in each category, their betting lines are further separated by additional subcategories. The betting odds include additional information that is not useful to their members and could cause confusion.
The design of BetUS is fine. It would be nice if we could get to the final destination with fewer clicks, but these are minor inconveniences.
User Experience At BetUS
We're shocked when we visit BetUS.com.pa, and they do not have a line on a given competition or sport. They've spoiled us by providing betting lines on all XFL games and odds for other major sports. They usually have entertainment props posted for the latest movies, television shows, and celebrity gossip as well.
For that reason, we rate BetUS as high as any other XFL betting site when it comes to delivering what the customer wants. We'd like to see some BetUS promo codes that are more specific to sports betting and less focused on casino gambling, but that's a minor gripe.
Does BetUS Have A Prop Builder App?
Many online gambling sites have incorporated a prop builder application that pulls most player and team-related propositions into a single screen. Because props allow for all angles of the game to be wagered on, there is the potential for thousands of them to be posted for a single contest.
For now, BetUS player props and team odds must be searched for within their given sections for leagues or sports, but they may add a prop builder in the future.
BetUS Customer Service
BetUS Phone Number - 1-800-941-6261
BetUS Email - custhelp@betus.com.pa
BetUS Chat Support Available To Logged In Members
Restricted Areas Where BetUS Does Not Accept Members
BetUS.com.pa does not restrict gamblers in any US state from joining and XFL betting. They place the onus on their members to understand and abide by local gambling laws.
Players in the following countries cannot join BetUS or place a wager on XFL odds inside their online sportsbook: Belgium, Costa Rica, Curacao, France, Germany, Netherlands, Panama, Philippines, UK, and Ukraine.
Why You Can Trust Our BetUS Reviews
The reviews featured here at XFL Betting are dedicated to sites our staff is members with. This BetUS Sportsbook review reflects our findings based on our own user experiences in hopes of directing our readers to the best online XFL sportsbooks in existence.
We've done business in the past with online football betting sites that deliver poor customer service and feature less-than-adequate user interfaces. We don't cover those types of sites here because we would never want to give them any clientele inadvertently.
BetUS is among the top handful of online XFL betting options around, and we place our pro football wagers with them throughout the season. We don't bet with BetUS exclusively, but we always check their XFL odds before making our final decision.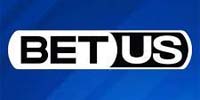 Minimum Gambling Age: 18
XFL Betting Odds: ✓
Cryptocurrencies Accepted: Bitcoin, Bitcoin Cash, Ethereum, Litecoin
Fast Payouts: ✓
Welcome Bonus: 125% up to $3,125
Crypto Welcome Bonus: 200% up to $3,750
Live XFL Betting Lines: ✓
Prop Builder App: X
Mobile Betting App: ✓
Rewards Program: ✓
Customer Service: ✓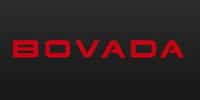 Minimum Gambling Age: 18
XFL Betting Odds: ✓
Cryptocurrencies Accepted: Bitcoin, Bitcoin SV, Tether, Ethereum, Litecoin, Bitcoin Cash
Fast Payouts: ✓
Welcome Bonus: 50% up to $250
Crypto Welcome Bonus: 75% up to $750
Live XFL Betting Lines: ✓
Prop Builder App: ✓
Mobile Betting App: ✓
Rewards Program: ✓
Customer Service: ✓
Yes. BetUS operates from the legal gaming district of Costa Rica and is able to accept American members without violating any existing federal or state laws. They've been a top sportsbook site for the past three years and have quickly rebuilt their reputation with an entirely new management team. We place bets with BetUS often and find their betting services and banking options to be as good or better than any other that we're members with.