The XFL was purchased out of bankruptcy from Vince McMahon's Alpha Entertainment, LLC in August of 2020 by an investment group led by Dwayne "The Rock" Johnson, Dany Garcia, and Gerry Cardinale of RedBird Capital Partners. The XFL began again in 2023, with Dwayne Johnson operating as league commissioner.
XFL Purchase Timeline
February 18, 2023 - The 2023 XFL begins with Week 1 games.
August 2, 2020 – Johnson, Garcia, and Cardinale/RedBird purchase the XFL for $15 million.
August 7, 2020 – XFL purchase is approved in court.
August 21, 2020 - Sale of XFL Is closed and ownership is officially transitioned.
October 1, 2020 – XFL announces return in 2022
Dwayne "The Rock" Johnson - XFL Owner And Commissioner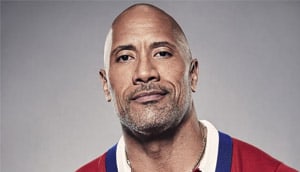 Most know Dwayne "The Rock" Johnson as a Hollywood leading man and an action star, but his roots began in competitive football and professional wrestling. Considering that the league was founded by his former boss, WWE owner Vince McMahon, Johnson brings the perfect combination of elements to the table to properly resurrect the XFL for a second time in 2022.
Played college football at the University of Miami from 1990 to 1994 where he was a member if the 1991 National Championship team.
Played one season in the Canadian Football League for the Calgary Stampeders in 1995.
Began wrestling for the WWF (WWE) in 1996 and quickly rose to main event level.
Starred in The Scorpion King in 2001 and parlayed that into a successful career in film and television.
Dany Garcia - XFL Owner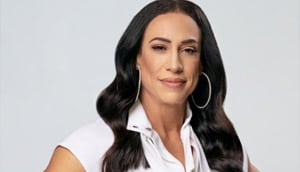 Dany Garcia is the business partner of Dwayne Johnson. Garcia and Johnson were married from 1997 until 2007 when they split as a couple, but not as an associate as she continued to manage his career. After Garcia and her partners successfully acquired the XFL in August of 2020, she became the first female owner of a professional sports league in history.
Together with her co-owners, Garcia intends to create a league where diversity is celebrated, and players are allowed to openly express their beliefs. Garcia and Johnson's first move in this direction will be to remove the XFL's prohibition on kneeling during the National Anthem.
Gerry Cardinale (RedBird Capital Partners) - XFL Owner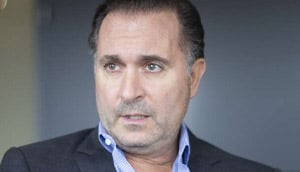 Cardinale spent 20 years as a partner at Goldman Sachs, managing over $100 billion in investments across a wide range of assets, and is now the owner and founding partner of RedBird Capital Partners. He previously had a role in the New York Yankees' YES Network, and has also maintained a high-profile in the cable television and sports ticketing sectors.
Cardinale's depth of experience across the spectrum of sports-related industries and his extended network of financial resources provide the perfect backing to support Johnson and Garcia's vision for the XFL.
Former XFL Ownership & Staff
Vince McMahon – Fmr. Owner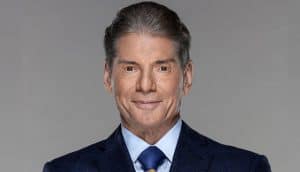 Vincent Kennedy McMahon is the owner of Alpha Entertainment, the company that owns the XFL. McMahon is most famously known as the chairman and CEO of World Wrestling Entertainment (WWE), formerly the World Wrestling Federation (WWF).
Others may know McMahon as his on-air personality on WWE programming, a billionaire egomaniac with violent tendencies. One thing is for sure, McMahon is prepared to go to the mat when it comes to making the XFL a financial success.
During the XFL's first attempt in 2001, McMahon co-owned the XFL with NBC Sports, ensuring that the XFL games would receive national television coverage. For the 2020 XFL, McMahon is the sole driving force being the financial side of the league.
One aspect that hurt the previous attempt at the XFL was the lack of front office personnel with executive football experience. The same cannot be said this time around as McMahon has surrounded himself with a front office staff that would rival any professional sports league or team.
Oliver Luck - Fmr. Commissioner / Chief Executive Officer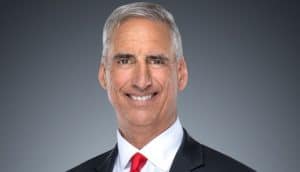 Oliver Luck is probably best known these days for being the father to former Indianapolis Colts quarterback Andrew Luck. However, Oliver was a heck of an athlete in his day as well. After a stellar career as a quarterback at West Virginia University, Oliver was drafted by the Houston Oilers in the second round of the 1982 draft.
Things didn't go as planned with the Oilers, and after spending a few seasons as Warren Moon's backup, Luck retired from playing football. In the early 1990s, a new professional football league began operations as the World League of Professional Football, where Luck served as the general manager for the Frankfurt Galaxy and the Rhein Fire.
In 1996, the WFL became NFL Europe, and Luck was hired as the president of the league. Luck has held many executive front office positions in the realm of sports that has encompassed the professional, collegiate, and political arenas. He is the right person to lead the XFL into prosperity.
Doug Whaley - Fmr. Senior Vice President, Football Operations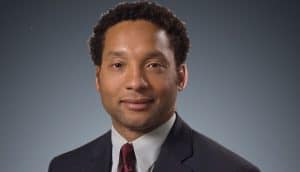 After a standout career as a defensive back at the University of Pittsburgh, Doug Whaley set his sights on earning a spot in the front offices of the NFL. After putting in a decade of service as a pro personnel coordinator for the Pittsburgh Steelers, Whaley accepted a job as the assistant general manager of the Buffalo Bills. In 2010,
In 2013 Whaley was promoted to general manager of the Bills. After a bad run with head coach Rex Ryan, and a series of questionable personnel decisions, Whaley was relieved of duty in 2017. He now puts his years of front office experience to the forefront of the XFL's executive offices and intends to help create a league that will last for seasons to come.
Jeffrey Pollack – Fmr. Chief Operating Office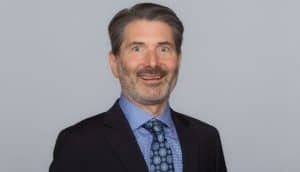 Jeffrey Pollack is no stranger to the front office of major sports organizations. He has previously held positions as the vice president of marketing and corporate communications for the National Basketball Association (NBA), the managing director of broadcasting for NASCAR, and the commissioner of the World Series of Poker.
Pollack was instrumental in the planning for the construction of a new stadium for the NFL's Los Angeles Chargers, serving in the role of special adviser to team president Dean Spanos. Pollack now takes the reigns of the office of chief operating officer for the XFL and plans to steer them onto a successful track.
Dean Blandino - Fmr. Head of Officiating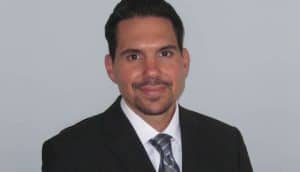 Dean Blandino became a recognizable face to American football fans when he served as an officiating analyst on FOX Network's coverage of the NFL and NCAA football.
Prior to joining FOX, Blandino served as the vice president of officiation for the NFL from 2013 until 2017.  In 2020 he became the head of officiating for the XFL and was kay in overseeing the league's new rules.
XFL Teams Front Office Personnel
Dallas Renegades
Director of player personnel – Daryl Johnston
Johnston became famous as a fullback for the Dallas Cowboys in the 1990s. He played there for 11 seasons, won three Super Bowls, and helped open holes for the NFL's all-time leading rusher, Emmitt Smith.
Following his career as a player, Johnston became a professional broadcaster for the NFL for radio and television. Now Johnston is the director of player personnel for the Dallas Renegades and intends to hoist another championship in Texas.
Analytics/Scouting manager – Bob Morris
Director of football operations – Matt McMillen
Manager of football operations – Dave Boller
Houston Roughnecks
Director of pro personnel – Randy Mueller
Mueller has served in the front offices of NFL teams for nearly 30 years, including tenures with the Seattle Seahawks, New Orleans Saints, Miami Dolphins, and Los Angles Chargers. Mueller has also spent time as an NFL analyst on ESPN. You can bet on the Roughnecks to field a competitive team with Mueller in charge.
Assistant director of pro personnel – Will Lewis
Director of football operations – Dan Kuhn
DC Defenders
President – Erik Moses
Director of player personnel – Greg Gabriel
Los Angeles Wildcats
Director of player personnel – Joey Clinkscales
Director of football operations – Charles Bailey
Manager of football operations – Ty Knott
New York Guardians
Director of player personnel – Alan "Trip" MacCracken
Player personnel/Scouting manager – Evan Ostrow
Director of football operations – John Peterson
Manager of football operations – Chris Thompson
Seattle Dragons
Director of player personnel – Tony Softli
Director of football operations – Matthew Hayes
St. Louis BattleHawks
Director of player personnel – Trey Brown
Director of football operations – Frank Bestich, Jr.
Manager of football operations/Scout – Jeff Bauer
Analytics/Scout – Richard Shelton
Assistant to the Head Coach – Michael George
Tampa Bay Vipers
Director of player personnel – Josh Hinch
Scouting manager/Analytics – Justin Hickman
Analytics assistant – Billy Parker
Manager of football operations – Ron Selesky
FAQs for XFL Front Office Staff
The XFL is owned by an investment group led by Dwayne "The Rock" Johnson, Dany Garcia, and Gerry Cardinale. The league was formerly owned by Alpha Entertainment, a company headed by WWE owner Vince McMahon.