How To Bet On XFL Playoffs Odds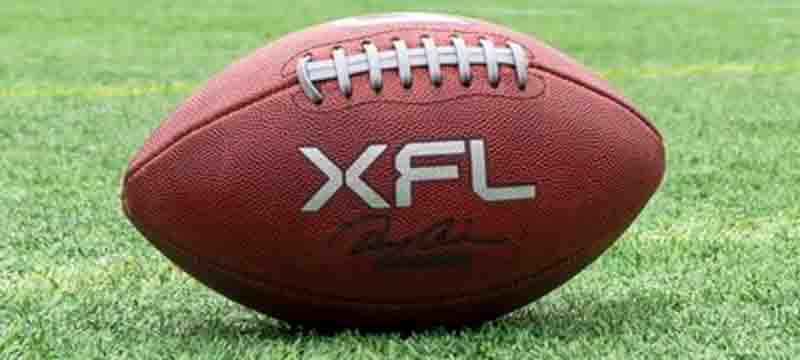 After the regular season is over, it's time for the XFL Playoffs, where the top four teams in the league go head-to-head for a chance to reach the Championship Game. If you'd like to know how to bet on XFL Playoffs odds, this page discusses the options offered for wagering on the semifinals.
This guide also directs readers toward the sites included in our list of online XFL sportsbook reviews. These sports betting sites offer XFL playoff game lines, props, and futures. Bet on XFL Playoff odds like a pro by reading this guide and developing a winning strategy.
Where Can I Bet On XFL Playoff Games?
Betting On XFL Playoff Odds
Once the ten-game regular season is over, the XFL Playoffs begin. A total of four XFL teams make it to the postseason. The winner of each Division hosts an XFL Playoff game against the team that finishes in second place in each respective Division. Even before the playoffs are complete, XFL championship odds are available in the form of futures, game lines become available once the two teams are announced.
XFL Playoffs Format
XFL South Championship: Second Place XFL South Finisher @ First Place XFL South Finisher
XFL North Championship: Second Place XFL North Finisher @ First Place XFL North Finisher
XFL Championship Game: South Champion vs. North Champion
The XFL Playoffs only last one weekend, as both games are semifinals, where the winners advance to the Championship Game.
XFL Playoffs Betting Types
When clicking on the XFL section at an online sportsbook during the playoffs, players will first encounter betting lines for each upcoming game. These XFL bet types include point spreads, moneyline odds, and the over/under. Here is an example: 
Arlington Renegades @ Houston Roughnecks
Point Spread: Renegades +3.5, Roughnecks -3.5
Moneyline Odds: Renegades +170, Roughnecks -150
Over/Under: 43.5
Betting on the Renegades to cover in the above XFL Playoff game line requires them to lose by three or fewer points. The Roughnecks are favored to win and must be victorious by four or more points to cover the spread. 
Moneylines are bets on straight-up winners, whether they're presented in a betting line, prop bets, or XFL Championship odds. The team with the lower moneyline odds are the Roughnecks at -150. A $1.50 bet on the Roughnecks to win will payout at $2.50 if they're victorious. A $1 bet on Arlington's +170 moneyline will payout at $2.70. 
The over/under for the above game is 43.5. Winning XFL bets will be placed on the correct side of the total points scored by both teams.
Anything involving an XFL Playoff game that isn't covered by betting lines is covered by props or propositions. The most common XFL prop bets for Playoff games take action on stat achievements for teams and players. Playoff props can also include odds on the length of the National Anthem, the color of the drink poured on the winning coach, and anything else that happens during the game's telecast. Because it is the XFL Playoffs, props will be more plentiful than when offered for regular season games.
As long as four teams remain in the XFL Playoffs, futures odds will continue to take action, with each franchise listed from most to least likely to win that year's championship. Here's an example:
2023 XFL Championship Odds
DC Defenders +115
Houston Roughnecks +190
Seattle Sea Dragons +275
Arlington Renegades +1000
Just like when betting on XFL betting lines, positive moneyline odds payout at more than what's wagered, and vice versa for negative moneylines. Betting on the DC Defenders at a rate of $1 will earn a payout of $2.15 if they become XFL Champions. 
The best money on the boards is available by betting on the Renegades to win it all. 10-to-1 payouts are available for those who bet Arlington will win the XFL Championship Game.
Once the XFL Playoffs are complete, futures will be removed from the boards because the moneyline odds to win the XFL Championship will be present inside betting lines for the title game.
An XFL parlay is when multiple bets are combined into one wager. If any element of the XFL Playoffs parlay fails, the entire wager loses. The attractive part about betting on XFL parlays is their potential to payout big on a small amount of risk. The more XFL bets added to the parlay, the higher the odds and winning potential becomes. 
Live Betting On The XFL Playoffs
Bets can be placed on XFL Playoff games after they've already begun by taking advantage of live betting lines. All of the sportsbooks mentioned in this guide feature live XFL Playoffs betting. Some of them allow the pregame line to go live, while others move their in-game betting lines to a "live" section. There's no telling when these in-play betting lines will be removed or stricken through, so make haste.
Mobile Betting On XFL Games
Betting on the XFL Playoffs or Championship Game at any recommended online sportsbook can be done using modern smartphones and tablets with Apple or Android operating systems. The top XFL sportsbooks we feature here allow their football betting apps to be pulled up without a download.
That means the latest XFL Playoff odds are just a click away if your iPad, iPhone, or Android device is connected to the Internet. Mobile XFL Playoff betting on all football bet types is offered for on-the-go players. The entire sportsbook site is ported to the betting app, including the casino games and real money poker where offered.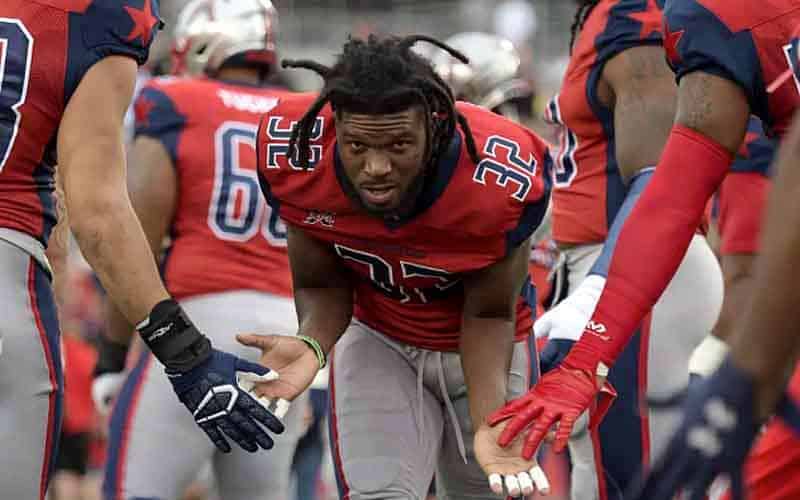 Yes. XFL betting at domestic and offshore sportsbooks is legal if the players are of appropriate gambling age. We prefer offshore XFL betting sites for numerous reasons, including their longevity in the industry, cryptocurrency banking options, and routine production of XFL Playoff betting lines.
If you are a new member and want to enter a sportsbook promo code for bonus cash, read the terms of completion first. If you can meet the terms before the expiration date, it will become free cash that can be withdrawn anytime. For easier completion terms, consider making a smaller deposit - the bonus money is based on a percentage of the deposit total.
Some states regulate local sportsbooks, and most of them will create and post XFL Playoff odds for each game. Offshore sportsbook sites cover all US states when it comes to where they allow members to join and place online XFL bets. Some online XFL betting sites restrict membership from specific states, so read their terms before joining.
If an XFL Playoff game has already started, betting lines for that contest will likely remain on the boards at any of the online sportsbooks listed here. This is referred to as either in-game betting or live betting and is offered for most major sports, including the XFL Playoffs.
Yes, but only with international sports betting sites. Domestic books don't accept cryptocurrencies like Bitcoin, but all the online XFL betting sites listed here do. Many other popular altcoins are also accepted for deposits and permitted for withdrawing payouts at our top XFL sportsbooks.