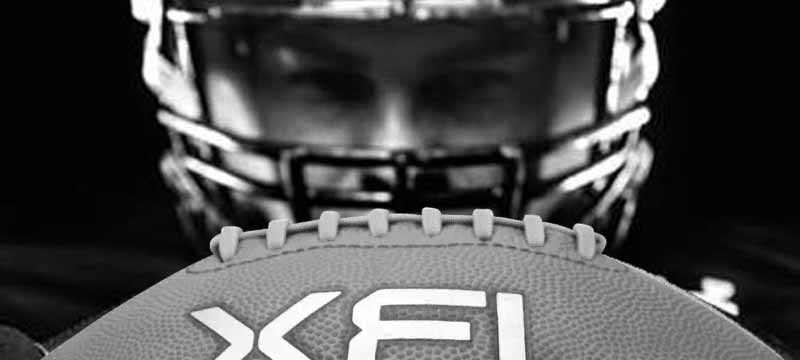 THE XFL IS BACK!
The XFL has returned! But this time, the new XFL football league looks less like a Hail Mary and more like a first and goal. Though the original league experiment fizzled in 2001, and the 2020 version was cut short due to COVID-19, new ownership promises to bring the league back in full force during the spring of 2023.
We've got all you need to know about this pro football league and legal XFL betting online - including current XFL betting odds and the top-rated XFL betting sites for USA football fans.
XTREME FOOTBALL!
Nobody knows what "XFL" actually stands for, but bettors and fans can consider it the Xtra Football League, with its season taking place during the NFL and NCAAF lull. But the reimagined sequel isn't just great for bettors, it's a serious endeavor that complements rather than competes with the NFL. Where other "NFL minor leagues" have failed, the new XFL promises to hit the ground running and payout big time!
Best XFL Betting Sites For The 2023 Season
Bovada Sportsbook - #1 XFL Betting Site
Bovada is our #1 choice when it comes to betting on XFL games online. They accept US players over the age of 18 and have game lines and futures on XFL matchups.
New accounts that sign up can take advantage of a 50% bonus up to $750 if you use Bitcoin to fund your account (50% up to $250 for non-crypto deposits). Bovada players also have access to other services including an online casino, poker room, and racebook. Bovada is considered the most trusted offshore sportsbook and is a name players can trust for all their XFL betting needs.
Is It Legal To Bet On The XFL In 2023?
Yes, betting on the XFL is legal. As long as you place your bets at an online or brick and mortar sportsbook that is operating legally offshore or domestically, then yes, it is perfectly legal.  The sportsbooks you see on this page are all operating legally within a respected gambling jurisdiction and are either independently licensed or are owned and operated by a parent company that holds licensing credentials.
So if you live in a state that has not yet legalized local sports betting, or you simply prefer the online betting options from international sportsbooks, you can place your bets at legitimate offshore sports betting sites without violating any state or federal gambling laws. The exceptions are CT and WA, both of which have prohibited all forms of online gambling, and the state of NJ, which has convinced offshore sportsbooks to exit the NJ gambling market.
To learn more about the online sportsbooks listed above see our XFL sportsbook review page where we discuss what makes each site different, legitimate, legal, and trustworthy.
Is There An XFL App For Sports Betting?
Yes. Domestic and offshore options are available for mobile XFL betting on iPhones, iPads, and Androids. State-regulated sportsbook apps are available in some states that offer XFL odds to gamblers on the go.
If your device was released within the last five years and still receives updates, it is modern enough to connect to the top XFL betting apps we recommend here. The offshore sports betting sites mentioned here can be accessed on smartphones and tablets through mobile web browsers.
XFL odds can be pulled up on mobile devices nationwide without downloading any software. Unlike domestic XFL Football apps, these mobile sportsbooks can be carried with you from state to state without restrictions on where you can place remote wagers on football games.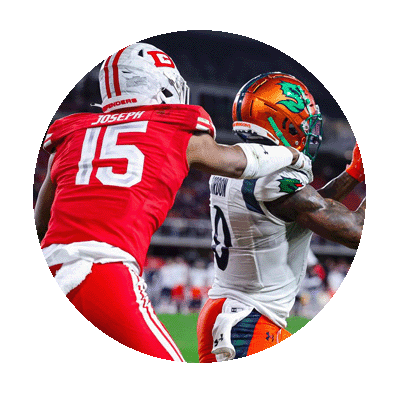 Once the regular season is over, the XFL Playoffs begin. The top finisher in the XFL North and XFL South will host an XFL Playoff game against the second-place finisher in each Division. The winner of each playoff game will advance to the XFL Championship Game, held two weekends later.
Betting on the XFL Playoffs can be done on each semifinal game's point spread, moneyline odds, or the over/under once all participants are known. There are also futures odds for XFL South and XFL North Division winners, which qualify as playoff betting as they allow for wagering on postseason qualifiers.
Because it is the XFL Playoffs, prop bets will be produced in higher volume than for regular season games. This can include anything happening on or off the field during the broadcast of XFL Playoff game.
Once the playoffs narrow down to the final two teams in play, betting on XFL Championship odds begins to heat up. The XFL Championship Game occurs two weeks after the playoffs are over, setting up a winner-take-all matchup between the best teams in the North and South Divisions.
Once both participating franchises are known, XFL Championship betting lines and prop bets are easy to find. XFL futures is another way to bet on the eventual champion, as they can be found at online sportsbooks during all 12 months of the year.
After kickoff, look for in-game betting lines for the XFL Championship, with live wagering allowed for the point spread, moneyline odds to win, and the over/under.
XFL Teams 2023
The league will once again compete with eight XFL football teams in 2023, but only the cities and head coaches have been named this far. Once the XFL team names and logos are made official, we'll update the following section.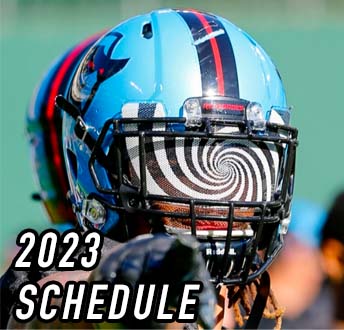 XFL Football Schedule 2023
Week 1 – February 18/19
Week 2 – February 25/26
Week 3 – March 4/5
Week 4 – March 11/12
Week 5 – March 18/19
Week 6 – March 25/26
Week 7 – April 1/2
Week 8 – April 8/9
Week 9 – April 15/16
Week 10 – April 22/23
XFL Playoffs – April 29/30
XFL Championship – May 13
XFL Betting FAQs
The XFL is a source of major curiosity for both fans and bettors, so we've put together a robust section of frequently asked questions to help you understand all the ins and outs of the fledgling football league as well as how to legally bet on the XFL in the United States. If you've got XFL questions, we've got XFL answers! If you are looking for more information on the 2023 XFL season, see our XFL FAQs page that's dedicated to answering all your questions.