Betting on the Orlando Guardians
X marks the spot as XFL football has returned to New York and is hotter than ever. The Guardians are on the lookout for an XFL Championship and are prepared to defend their home turf against enemy invaders, which is great news for XFL betting enthusiasts and football fans alike. If you want to lay your money down, make sure your picks – and your sportsbook – are well-guarded!
Orlando is the new home of the Guardians, and they are poised to bring home an XFL title to central Florida. Once the XFL betting action kicks off, expect the Guardians to safeguard your journey to the top.
To learn about how to bet on the Guardians of the XFL, read on as we provide a complete walkthrough of the 2023 season and help you find the best XFL sportsbook sites on the Internet. Head coach Terrell Buckley and company look to man their posts and watch the Guardians develop a championship contender for 2023 and beyond.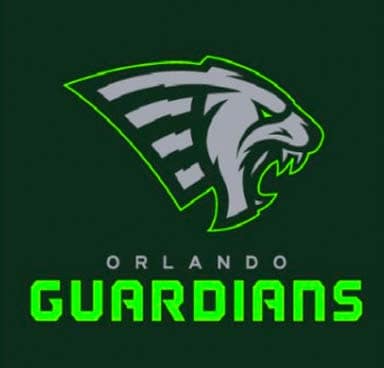 Top Rated Online Sportsbooks For Betting On The Guardians
Bovada Sportsbook
When you want to bet on the new XFL, the first site you should look at is Bovada. As America's best sportsbook, Bovada has been in the game for years, offering the experience and security that millions of US bettors trust.
When you sign up at Bovada, you can get a $250 Sports Welcome Bonus, padding your bankroll so you can pad your stats.
Millions of players wager at Bovada, and the site also offers a robust casino, full racebook, and a poker room so you'll always have something to do in between XFL matchups.
Orlando Guardians Betting Odds & Team Info
The XFL is back, and oddsmakers are beginning to release betting lines.  While the earliest lines are up at most reputable offshore sportsbooks, you're sure to see more XFL odds and props posted as the season gets underway and fans start tuning in.  Check back here frequently, as this page will be updated with new XFL betting options whenever they're added to the menu.
Name:
Guardians
City:
Orlando, FL
Orlando Guardians Stadium:
Camping World Stadium
Capacity:
65,000
Team Colors:
Black, Gray, and Red
Head Coach and GM:
Terrell Buckley
2023 Orlando Guardians Schedule
Week 1: @ Roughnecks - February 18
Week 2: Brahmas - February 26
Week 3: @ Renegades - March 5
Week 4: Renegades - March 11
Week 5: @ Vipers - March 18
Week 6: Sea Dragons - March 25
Week 7: Defenders - April 2
Week 8: Renegades - April 8
Week 9: @ Brahmas - April 15
Week 10: @ Battlehawks - April 22
Post Season
South Division Championship: April 29
XFL Championship Game: May 13
2023 Orlando Guardians Scores
Orlando Guardians Coaches
Orlando Guardians Head Coach: Terrell Buckley
Affectionately known as T-Buck during his playing days, head coach Terrell Buckley was a standout cornerback with the Florida State Seminoles whose play warranted a first-round selection by the Green Bay Packers in the 1992 NFL Draft.
Buckley finished his NFL career with 50 interceptions and a Super Bowl Championship with the New England Patriots in 2022.
Terrell Buckley began his coaching career as a graduate assistant with FSU in 2007, and has tutored defensive backs since that time. Buckley will now test his skills as a head coach for the first time when the XFL returns in February of 2023.
2023 Orlando Guardians Roster
Orlando Guardians Salary Structure
Many are wondering just how much each XFL player will earn.  The actual formula has yet to be released, but the New York Guardians will have the same salary structure as all other teams in the XFL.
The league has revealed that the average XFL salary is $55,000 per player, but quarterbacks are able to earn roughly double that amount.  The salary of other skill positions will fall within the range of the average and the maximum, and XFL players will have the chance to earn additional weekly funds in the form of winner or roster bonuses. Meanwhile, the XFL coaching staff salary tops out at $500,000, though this is heavily dependent upon incentives, and assistant coaches make considerably less.