Betting on the Seattle Sea Dragons
If you're looking to bet on the Seattle Sea Dragons, you've come to the right place. The 2023 XFL season is upon us, and all the best online sportsbooks have Sea Dragons XFL odds posted. The Dragons plan to breathe fire down upon their opponents, and a timely wager on their XFL odds could ignite your sportsbook account!
While Seattle has been home to the Seahawks since 1976, the city's football fans have had scant few options outside of their NFL team. Now, instead of shutting it down until the fall and succumbing to the rainy springtime blues each year, Seattle football fanatics can rally around the XFL's Sea Dragons and make a few bucks at the same time.
Here, you'll be able to find everything you need to know to navigate the world of betting on the XFL. Our comprehensive Seattle Sea Dragons guide will have you flying high and scorching your betting competition in no time flat.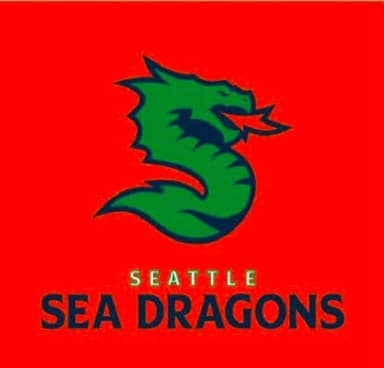 Top Rated Online Sportsbooks For Betting On The Sea Dragons
Bovada Sportsbook
When you want to bet on the XFL, you need an X-treme sportsbook. And there's no better, more US-friendly betting site than Bovada. As long as you're 18+, you can sign up and bet real money on spring football!
Bovada offers new members the industry's best welcome bonus, putting up to $250 in free plays in your pocket so you can march down the field all the way to the bank.
As the most trusted book in the US, Bovada also offers more than just sports betting. Enjoy casino games, slots, horse racing, and tournament poker, all at the same site. Join today!
Seattle Sea Dragons Betting Odds & Team Info
Online sportsbooks have been hard at work putting together odds for the 2023 XFL season.  However, with such a young league and limited player data to draw from, the initial lines tend to focus on straights, spreads, and totals. That said, be sure to check back frequently, as more betting lines – including XFL props – are debuting all the time.
Name:
Sea Dragons
City:
Seattle, WA.
Stadium:
Lumen Field
Capacity:
68,740
Team Colors:
Navy, Green, Orange
Seattle Sea Dragons Head Coach and GM:
Jim Haslett
Seattle Sea Dragons 2023 Schedule
Week 1: @ Defenders - February 18
Week 2: Battlehawks - February 23
Week 3: @ Vipers - March 4
Week 4: Brahmas - March 11
Week 5: Roughnecks - March 16
Week 6: @ Guardians - March 25
Week 7: @ Renegades - March 31
Week 8: Defenders - April 9
Week 9: @ Battlehawks - April 16
Week 10: Vipers - April 23
Post Season
North Division Championship: April 30
XFL Championship Game: May 13
Seattle Sea Dragons Scores
Seattle Sea Dragons Coaches
Head Coach and General Manager: Jim Haslett
Former NFL player and head coach Jim Haslett has been hired on for the 2023 XFL season to lead the Seattle Sea Dragons to victory. The former NFL AP Coach of the Year in 2000 is after a repeat performance in the XFL. The Sea Dragons sported one of the best fanbases back in 2020 and are poised to fill the stands once again and cheer on Coach Haslett toward an XFL Championship.
2023 Seattle Sea Dragons Roster
Seattle Sea Dragons Salaries
Salaries will be the same for all XFL teams in the league.  We've yet to see an official breakdown of the salary structure for the XFL, but what we know so far is that the average salary for each player will be $55,000, with players at skill positions such as quarterback or wide receiver having the opportunity to earn a higher salary.
Game bonuses will be awarded to players on the winning team each week, and there will also be weekly roster bonuses awarded to active players. XFL coaches can earn up to a maximum of $500,000 per year, depending on the incentive thresholds they meet.