Betting On The San Antonio Brahmas
The 2023 XFL season brings with it a brand new pro football franchise to the state of Texas – the San Antonio Brahmas. Betting on the San Antonio Brahmas can be done safely and legally as long as you place your pro football wagers with the reputable and safe online sportsbook sites that we recommend.
The Brahmas were originally members of the Alliance of American Football (AAF) which operated for a single season in 2019. Now, the SA Brahmas have stepped their game up by becoming one of the eight XFL teams for the 2023 season, supplanting the Los Angeles Wildcats as a member of the league.
Read the following sections below to learn how to place a bet on San Antonio Brahmas games, prop bets, and championship futures at the world's best XFL betting sites.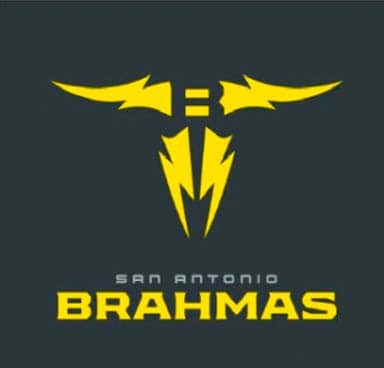 Top Rated Online Sportsbook For Betting On The Brahmas
Bovada Sportsbook
The #1 sportsbook on the planet for betting on the XFL is Bovada.LV. They've been a top-rated online sports betting site for over a decade and still proudly boasts their claim of never missing a payout.
Bovada offers betting lines for all regular season and XFL Playoff games and also allows their members to bet using iPhones, iPads, and Android smartphones and tablets with their mobile sportsbook capabilities.
There is also the opportunity to add extra cash to betting accounts when making your first deposit with Bovada's $250 Sports Welcome Bonus, which is their way of saying thank you to new members who want to bet on XFL odds, or any other pro or college sports occurring around the planet.
San Antonio Betting Odds & Team Info
XFL betting lines for the Brahmas and all other franchises will populate the boards throughout the 2023 regular season and playoffs, including the XFL Championship Game. There will also be XFL prop bets and championship futures that take action on all playoff-eligible teams, including the San Antonio Brahmas.
Name:
Brahmas
City:
San Antonio, TX.
Head Coach and GM:
Hines Ward
Venue:
The Alamodome
Capacity:
72,000
Team Colors:
Yellow And Black
Preseason Odds To Win The 2023 XFL Championship Game
St Louis Battlehawks +350
Seattle Sea Dragons +400
Arlington Renegades +400
Vegas Vipers +450
Orlando Guardians +500
San Antonio Brahmas +550
Houston Roughnecks +600
DC Defenders +650
2023 SA Brahmas Schedule
Week 1: Battlehawks - February 19
Week 2: @ Guardians - February 26
Week 3: @ Roughnecks - March 5
Week 4: @ Sea Dragons - March 11
Week 5: Renegades - March 19
Week 6: @ Renegades - March 26
Week 7: @ Vipers - April 1
Week 8: Roughnecks - April 9
Week 9: Guardians - April 15
Week 10: Defenders - April 22
Post Season
Eastern Conference Playoffs: April 29, 30
XFL Championship Game: May 13
San Antonio Brahmas Coaches
Head Coach: Rod Woodson
Rod Woodson is a member of the NFL Hall of Fame and is one of the top defensive backs ever to play professional football. Woodson brings that swagger to the sidelines of the San Antonio Brahmas, where he will perform the duties of head coach for the first time.
Woodson lends credibility to the league by adding his name to the list of XFL coaches for 2023.
Time will tell as to what offensive strategies coach Woodson will employ, but it can be assumed that he'll bring a hard-nosed, run-first approach based on the teams that he's played for in the past (the Pittsburgh Steelers and Baltimore Ravens).
Brahmas Active Roster 2023
XFL Salaries For San Antonio Brahmas
The salary structure of the XFL, under the ownership of Dwayne Johnson, Dany Garcia, and RedBird Capital, has not been announced. In 2020, XFL players earned $55,000 salaries, with higher dollar amounts granted to starting quarterbacks.
XFL head coaches earn in the neighborhood of $500,000 per season. All players and coaches can earn bonuses by winning games and by advancing in the XFL Playoffs. Most contracts for players and coaches feature bonuses based on performance.